Embark on a journey of the senses and experience the Big Island at its best!
The Island of Hawaii is a land of juxtaposition; where land, sea, fire & ice merge to create a place of awe and inspiration. Thundering waterfalls, ocean waves, and molten earth are in constant motion creating an environment that is always changing, yet somehow timeless. Come along with us and deeply experience the magic, wonder, and delights firsthand and indulge in the many flavors of the island.
Here at Destination Food Tours, we have come to think of cities as our friends each with their own unique histories, customs, traditions, and favorite foods that make them all special in their own ways. We have designed each of our tours with this in mind so that whether you are being introduced to and exciting new friend or learning new things about a familiar old friend you will come away from your experience feeling that larger connection, the one that links us to the people and places that leave their mark within us, ultimately bonding us together.
'Ohana /oh-ha-nah/ noun
1. family, including extended family, friends,  social circles, kin group, and clan
Hilo Town Food Tours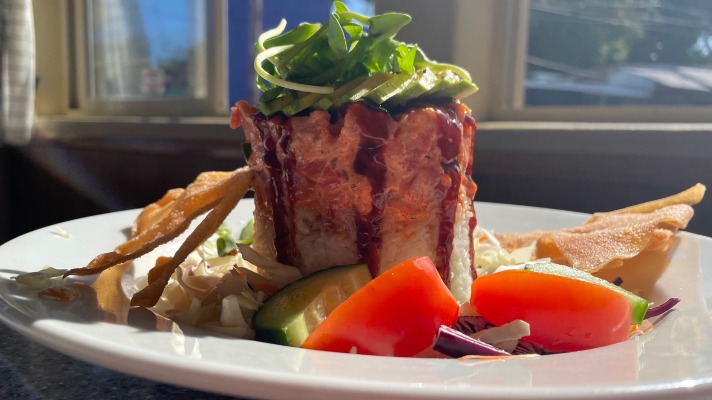 Destination Food Tours is a family owned and operated business and 'Ohana is at the heart of everything we do. Our guides and staff at Destination consider you not only our guests, but part of our extended 'Ohana.